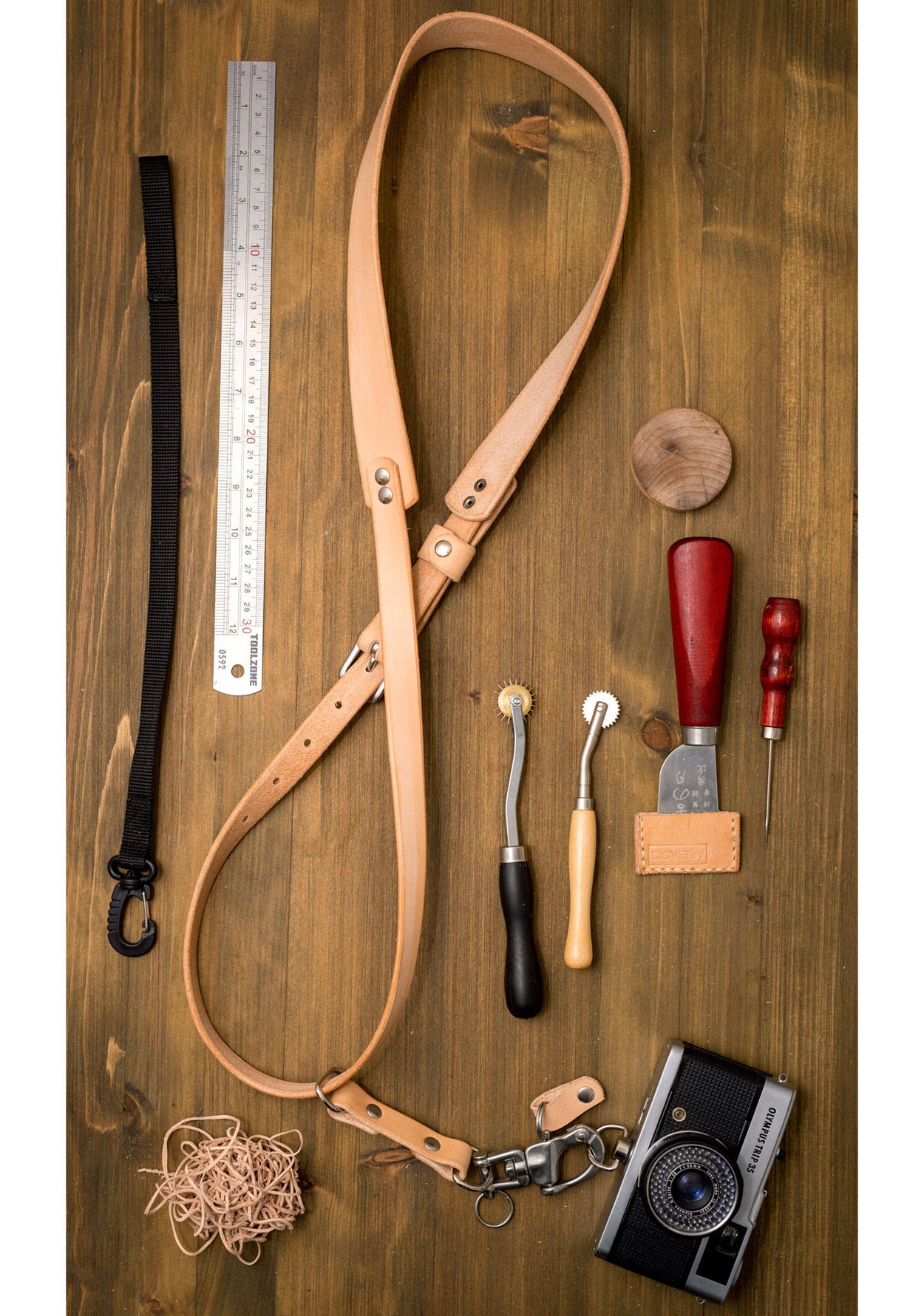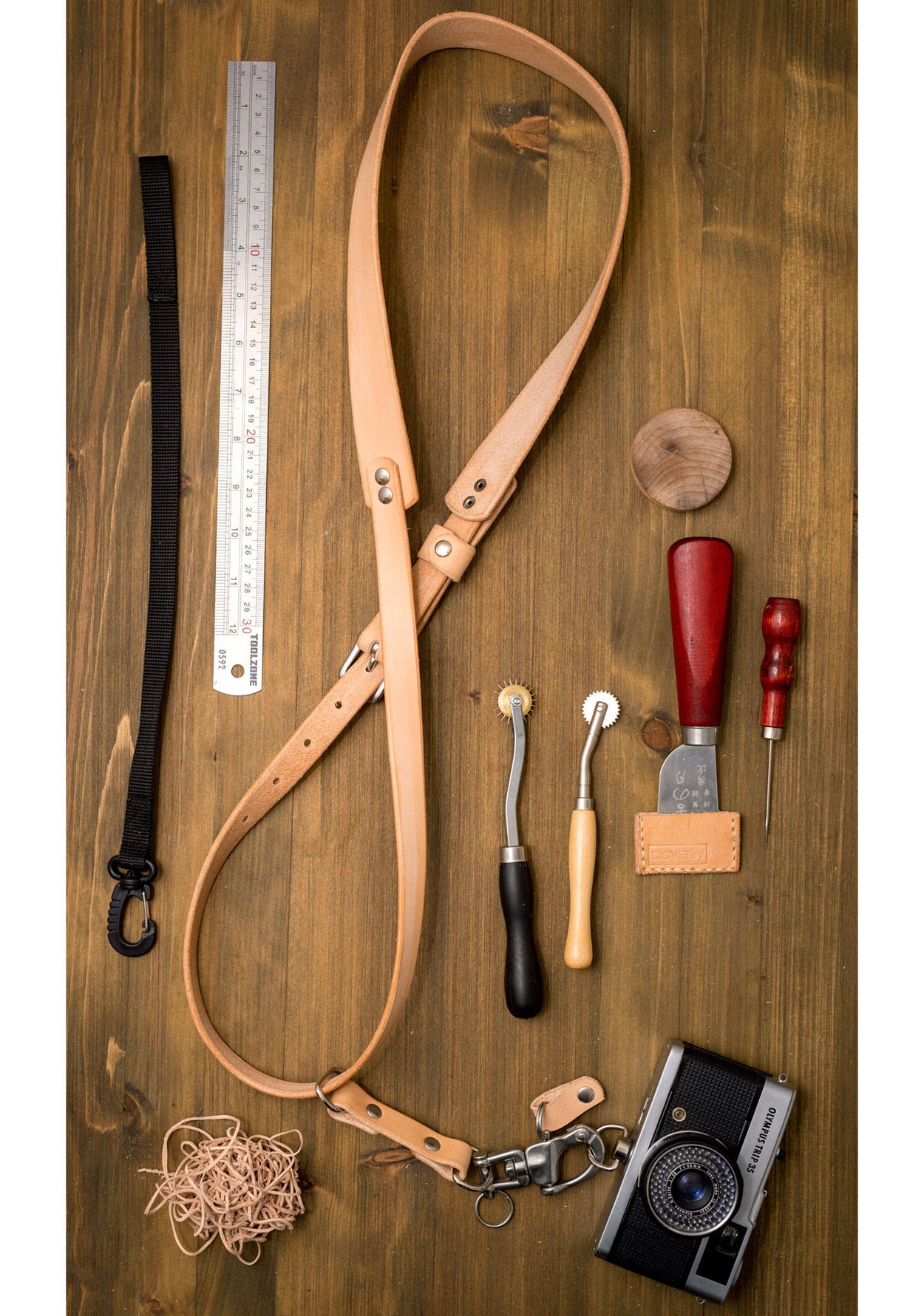 Cloverlily Leatherworks
Cloverlily Shorthorn Hand Crafted Leather Camera Sling | Single Leather Camera Strap, 4 Colours.
Cloverlily Shorthorn Hand Crafted Leather Camera Sling in Natural.
Hand cut, crafted and finished in the Kent by myself using only the finest leather, fixings, and finishes. Designed to my own specifications, with fine finishing touches often overlooked by the bigger companies.
The leather used is of a the highest standard tanned in a hand picked tannery in Spain, it will age gracefully with use and each strap due to being hand finished will have a unique patina. The strap is not dyed meaning the colour will naturally deepen with time, as the peice ages. When it arrives it will be a pale beige and over time will drop to a deep caramel. To speed up the ageing process simply leave in the sun.
These straps are highly adjustable and will comfortably fit almost anyone.
Comes with a very heavy duty marine shackle, all the fixings are the finest that are available and I have opted for robust leather. I have used this type of strap with my pro body cameras and have never had an issue!
Heavy duty harness for professionals and amateurs alike, ideal for wedding or event photographers, or those who want an elegant strap solution.
Also available in a double harness, the "Longhorn" or check out my other camera harness and straps for what I have available.
Our camera Straps are made of natural vegetable tanned leather, so require some periodic TLC. Don't sweat! All the info you need to know can be found in our care guide and for further reading check out our blog about why the choice of leather is so important.
This product is entirely handmade by me and great care is taken during the manufacturing process. If you have any questions or have any requests on sizing or changes to the item please don't hesitate to get in touch! Also note, I finish and slick the flesh side and edges unlike most other harnesses out there, this removes the "furry" feel and gives it a smoother feel. I can make this sling the colour of any of my other pieces.
Check my other listings for more colours and just drop me a line!
Colour may vary slightly. Due to the nature of the leather used there may be differences in patina and blemishes, and scars. The hand crafted nature of the finished product means there may be slight blemishes, character and size variances from item to item, however all have been made with the highest level of care. Listing is for the Camera Harness only, none of the cameras, tools or models featured are included in the listing.It is EXTREMELY important to periodically check the tightness of the screw connection, any failures due to un-tightening are down to user error. Always ensure the camera is clipped in firmly, any failure to do so is down to user error. Periodically check the strap for wear and damage.
By using Cloverlily Products the user hereby acknowledges and accepts that Cloverlily will only be liable in any case for the value of the product and will not be liable in any case for any consequential damages.