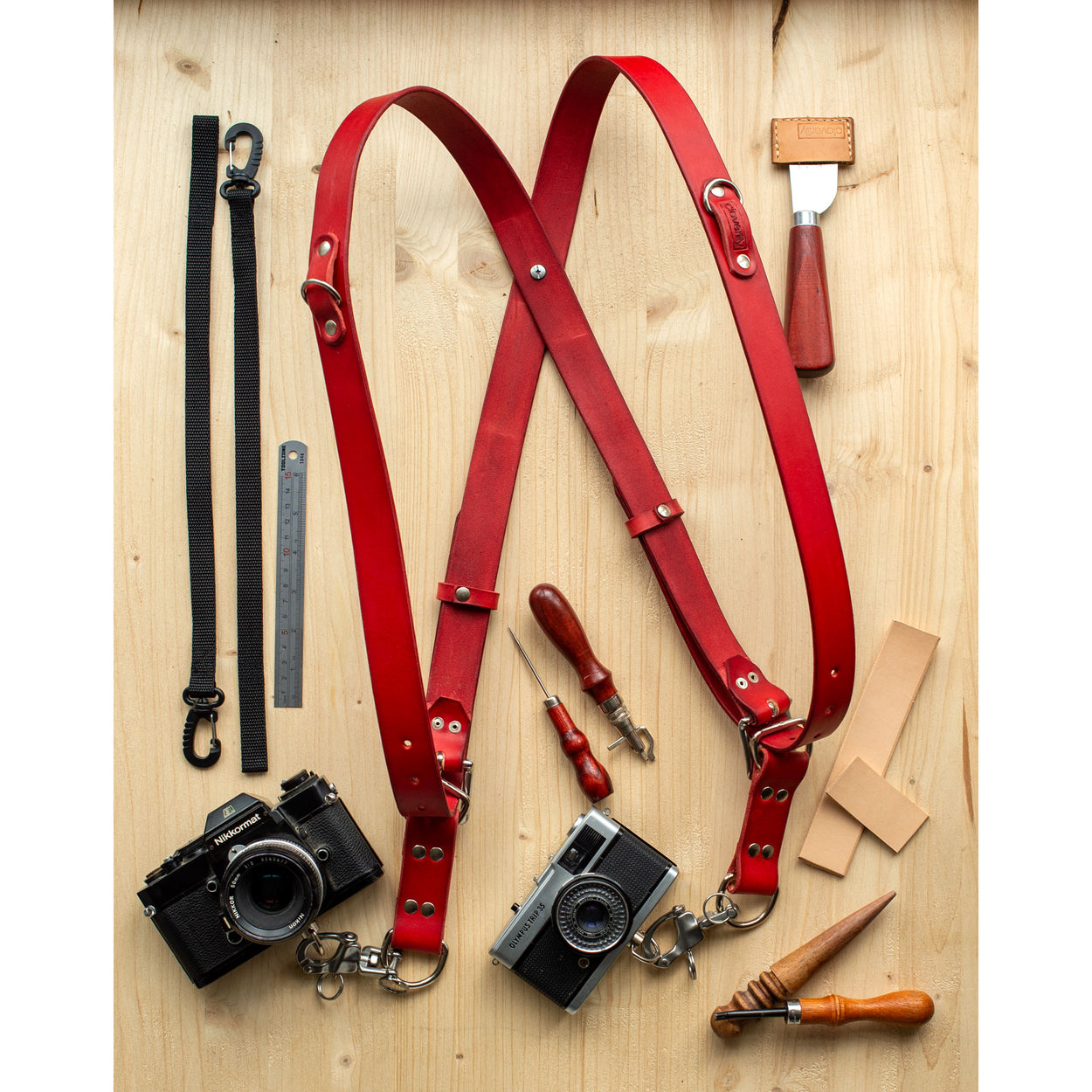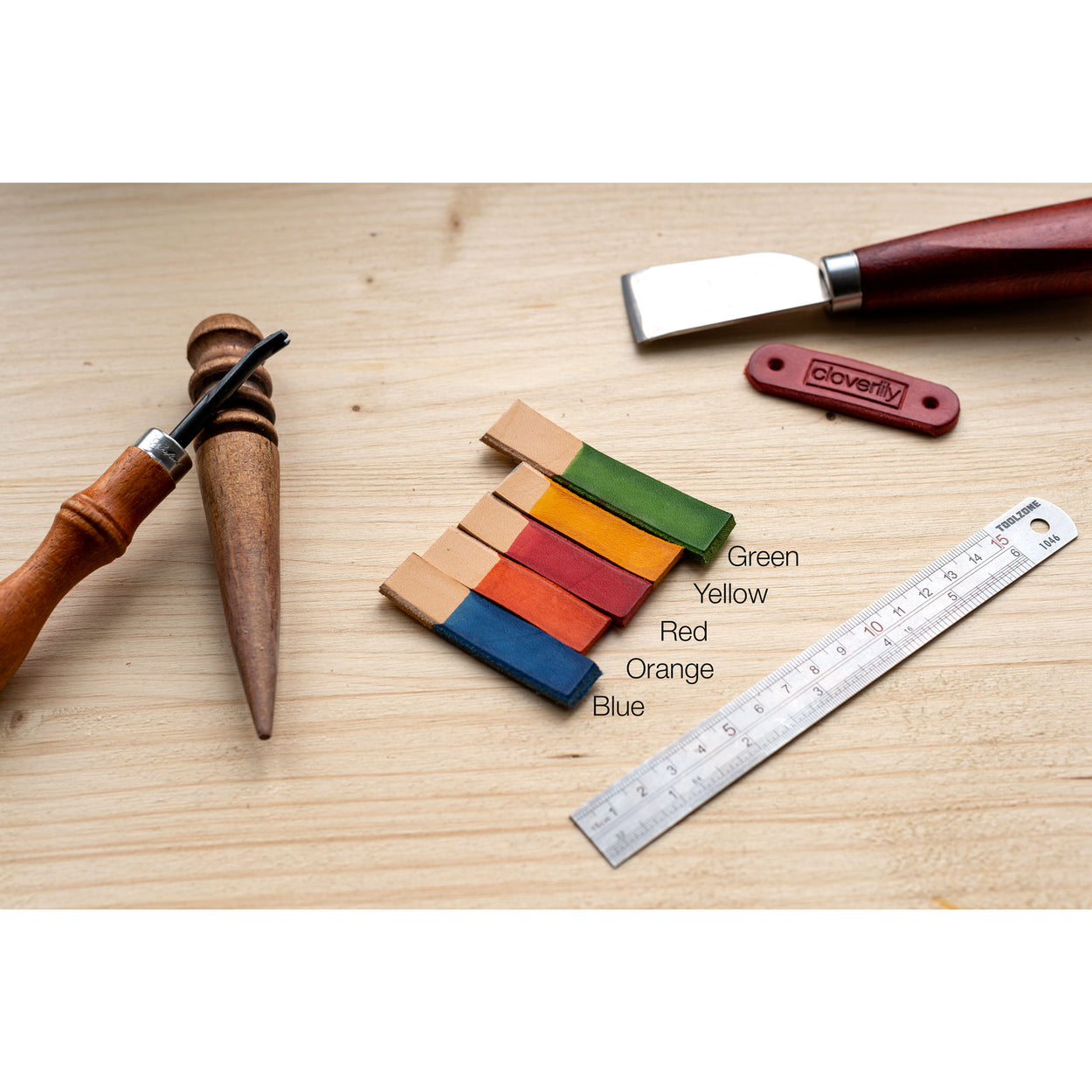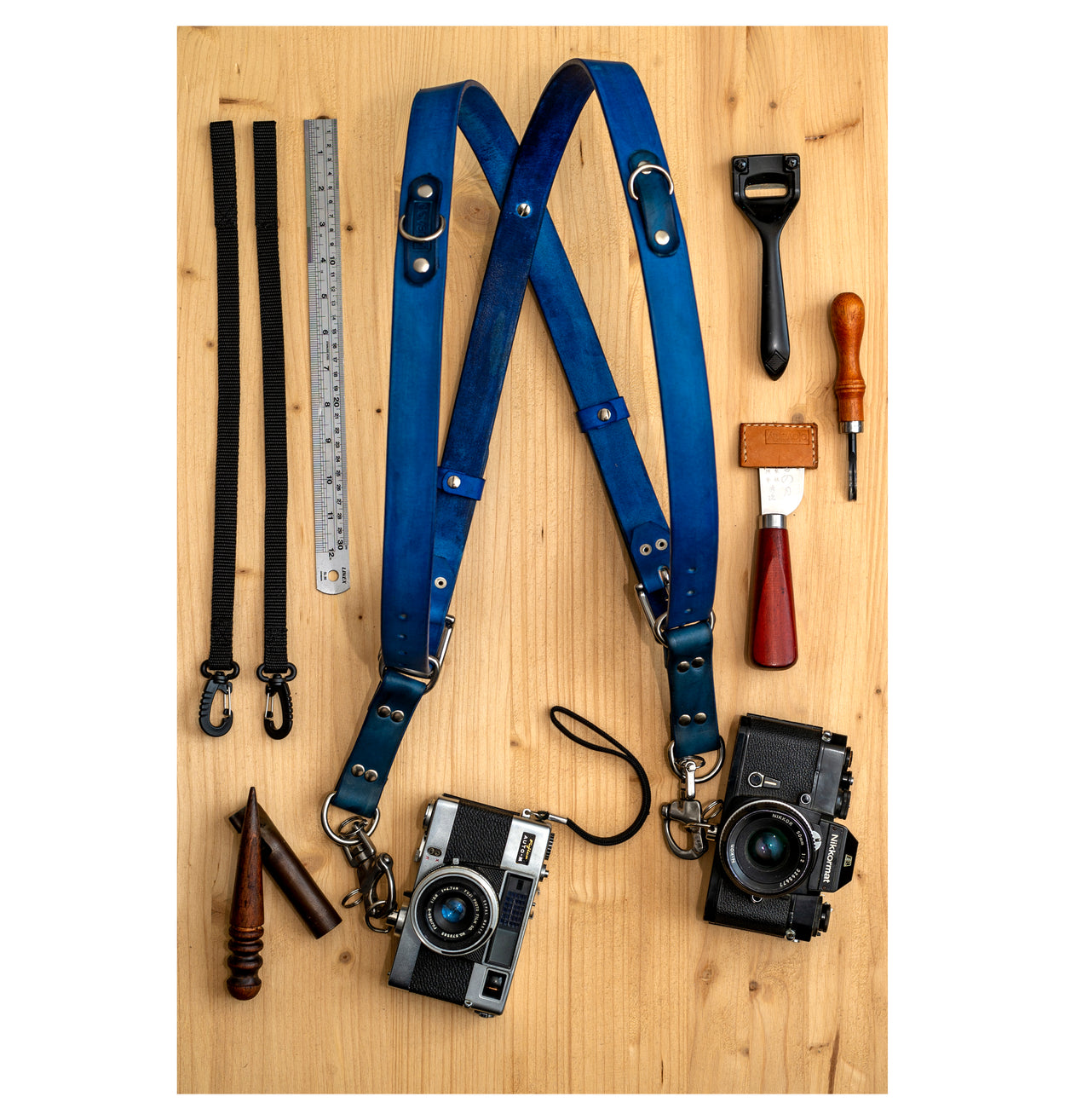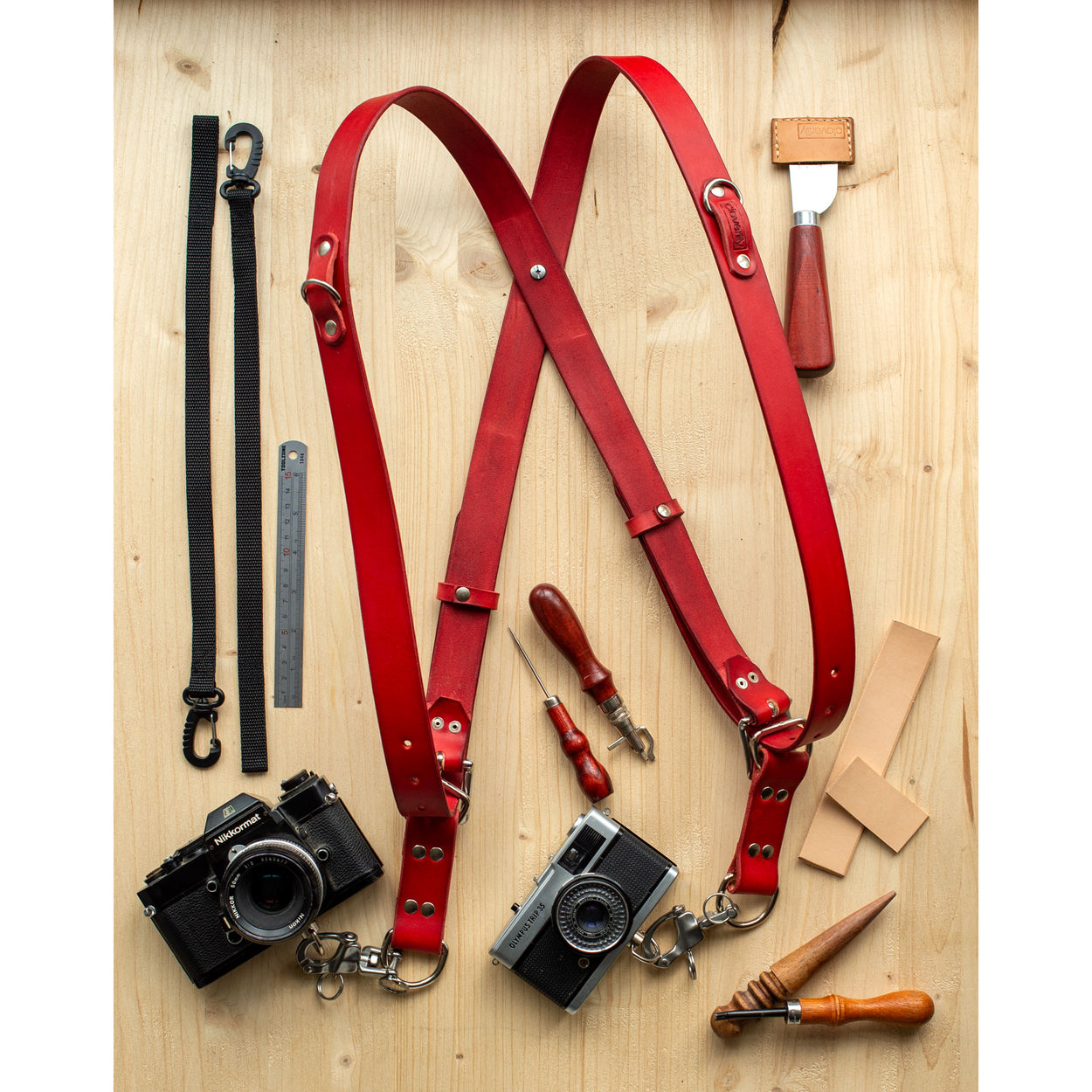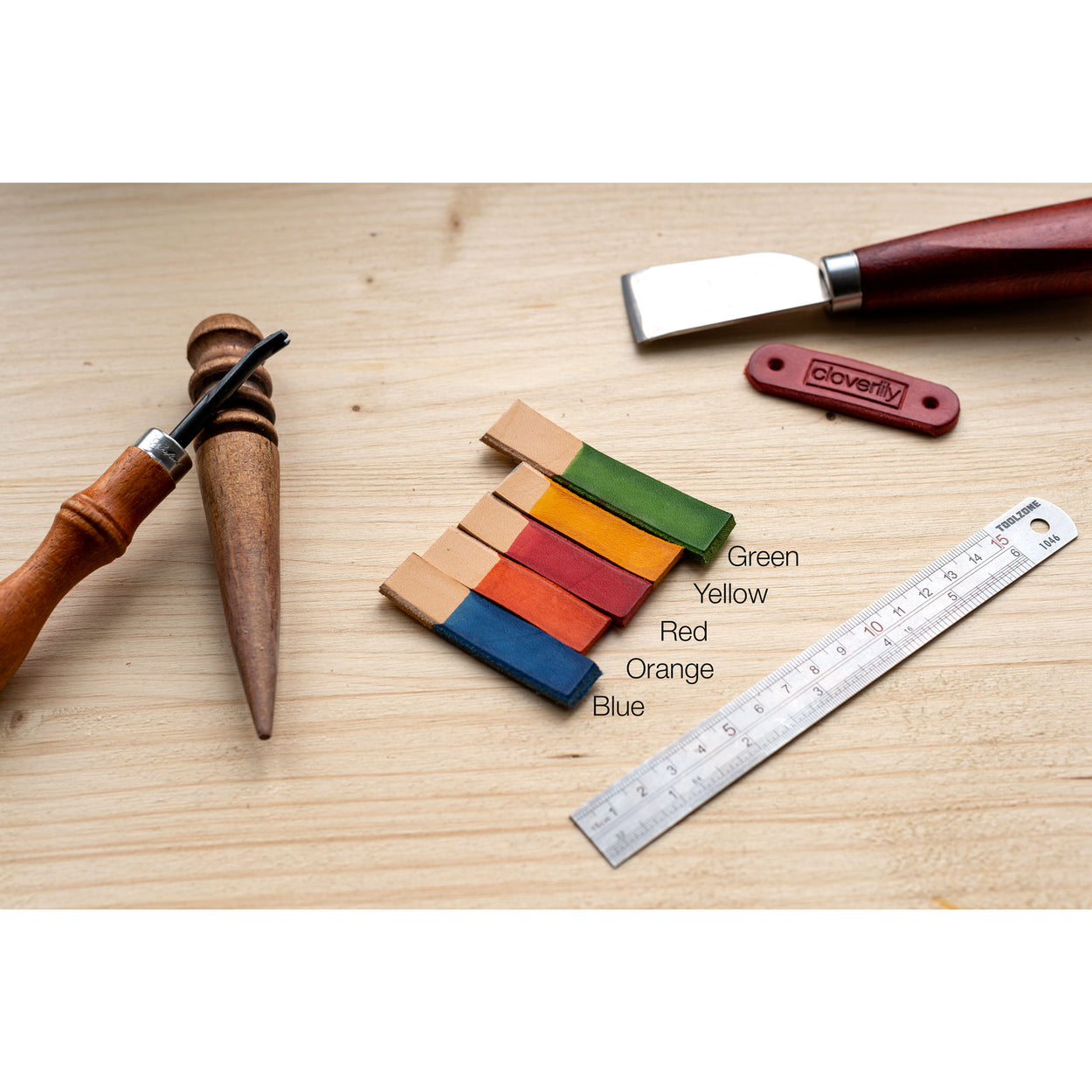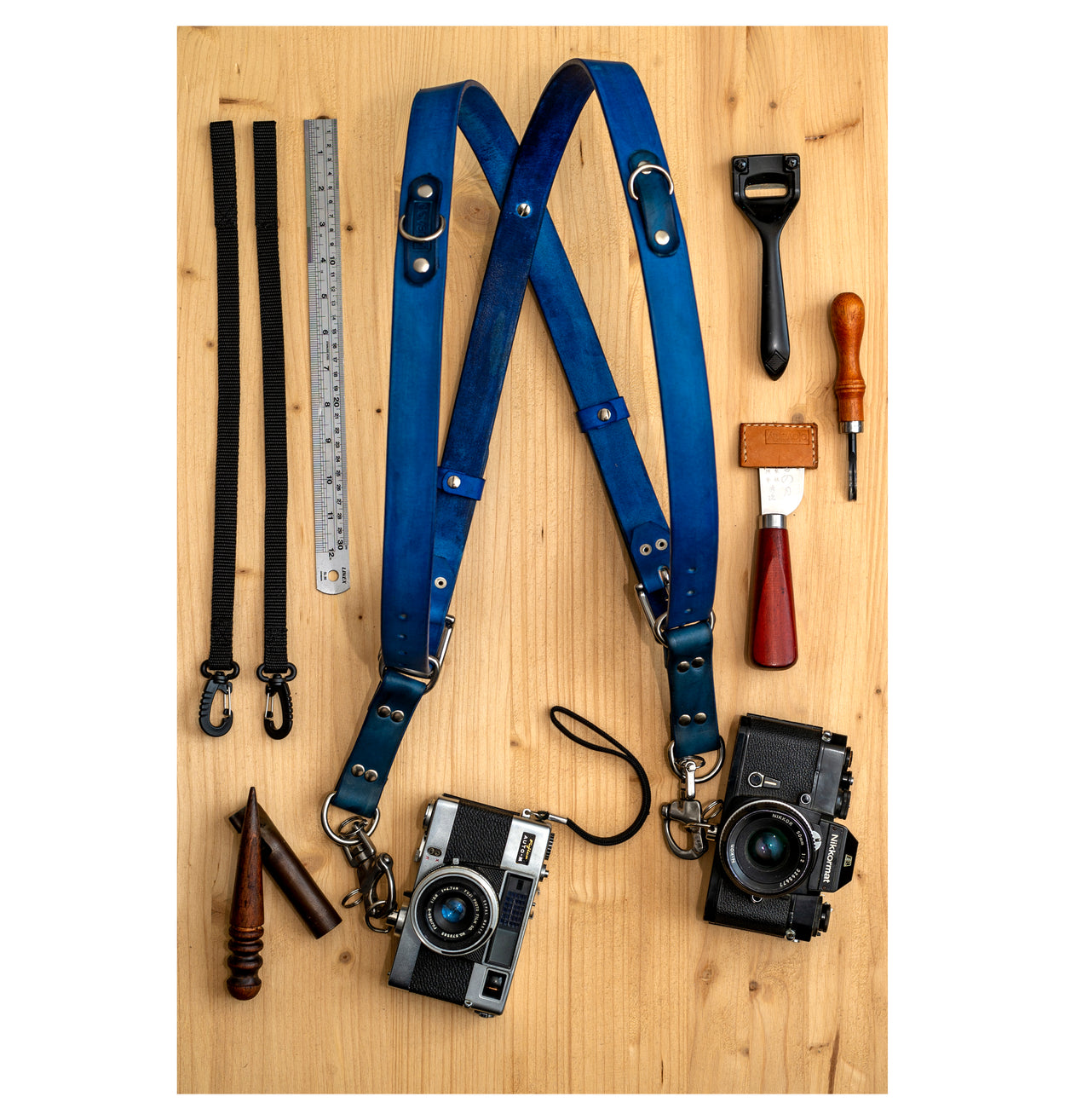 Cloverlily Leatherworks
Cloverlily Primary Leather Double Camera Harness | 5 Colours
Cloverlily Primary Leather Multi-Camera Harness in Red, Blue, Green, Yellow and Orange
Make a statement with the vibrant Primary Coverlily range. Made for those who want to be seen, these bright and beautiful harnesses are designed for comfort without sacrificing style. 
Bespoke made in Kent, England. Using 100% vegetable tanned leather, the very best fixings and traditional finishes. Made bespoke to you, so you can shine on you crazy diamond.
What its Made of
Only the very best veg tanned leather from a tannery in Italy. The harness will age with use generate a unique patina as it does. Learn more about my choice of leather and why it is important. they do require some periodic TLC. Don't sweat! All the info you need to know can be found in our faq and care guide.
To help prevent excess dye leeching into your clothes and speed up the break in period I finish and slick the flesh side and edges. This removes the "furry" feel and gives it a smoother feel. Becuase of the nature of these brighter harnesses the colour may leech still, avoid lighter colours getting too sweaty or wet whilst wearing this harness for the first 5-10 uses.
Versions

This version as standard with the beefy Bull fixing and the extra straps.
How to wear
Donning this harness could not be easier, just loop the belt ends through the sliders, and fix to the opposite buckle. Then fix your cameras so they sit where your hands rest when relaxed and you're good to go!
Read the interview with friend of the brand Gary Jude for more.
Can you wear one camera with a double harness?
Check out this interview with Shianne who does extactly this by having the camera hang on her dominant side and tightening her non dominant side, it looks great!
If you have any questions or want any other info get in touch!
Other Variations?
The Cloverlily Double Camera Harness are also available in
You can also get the lighter weight Longhorn that comes in Dark Brown, Antique Brown, Black and Natural.
Accessories 
Cloverlily Bull or Oxen Slider
Extra Bull or Oxen Sliders
Cloverlily Belt Clip x2 | 9 Colours
Makes fixing your cameras to your sides a possibility for when you're not shooting
Cloverlily 1/4" tripod mount screw
More than 2 bodies? Get extra tripod mount screws for each camera and speed up changing cameras
Delivery info
All lead time info and delivery info can be found in my shipping policy page. Click here for more info!