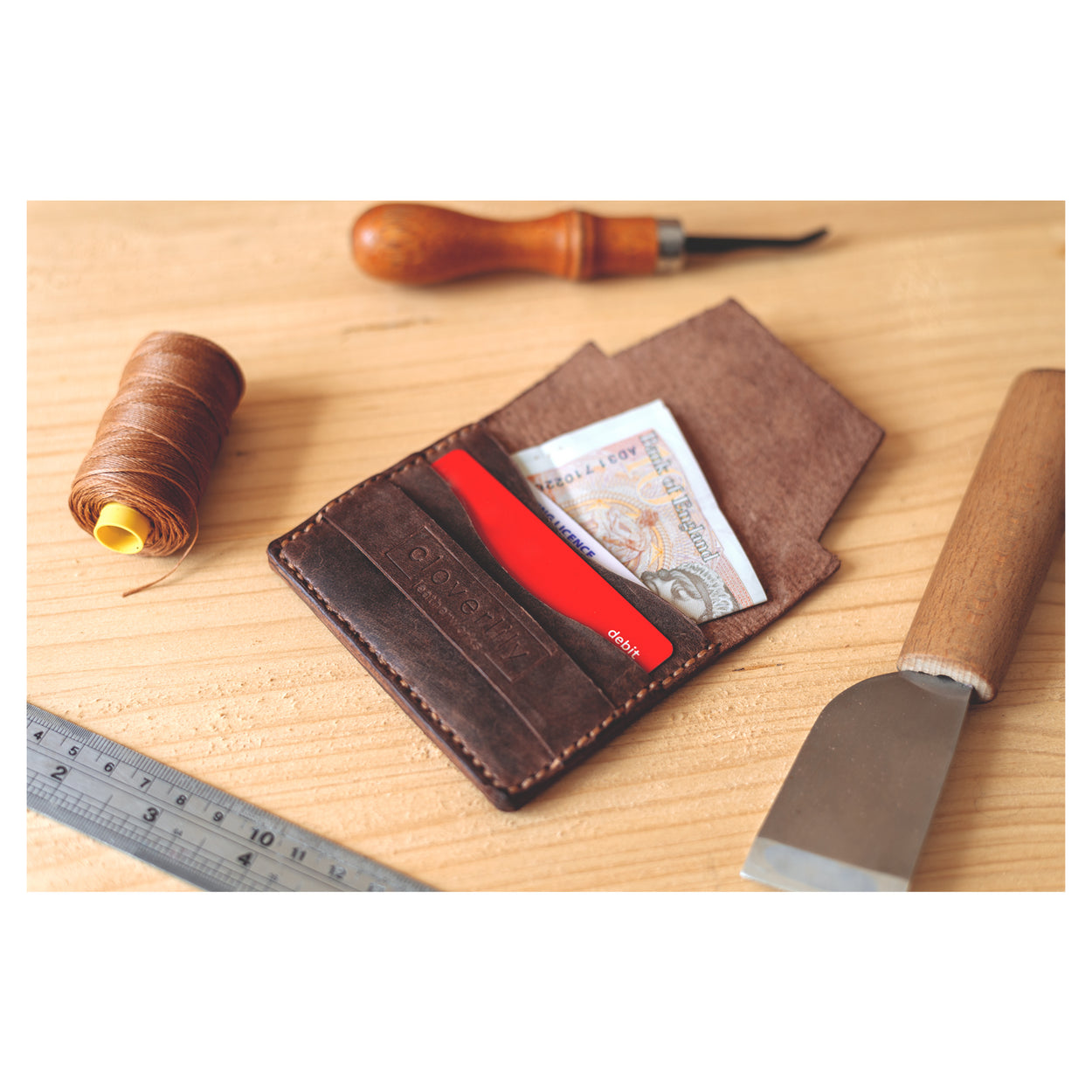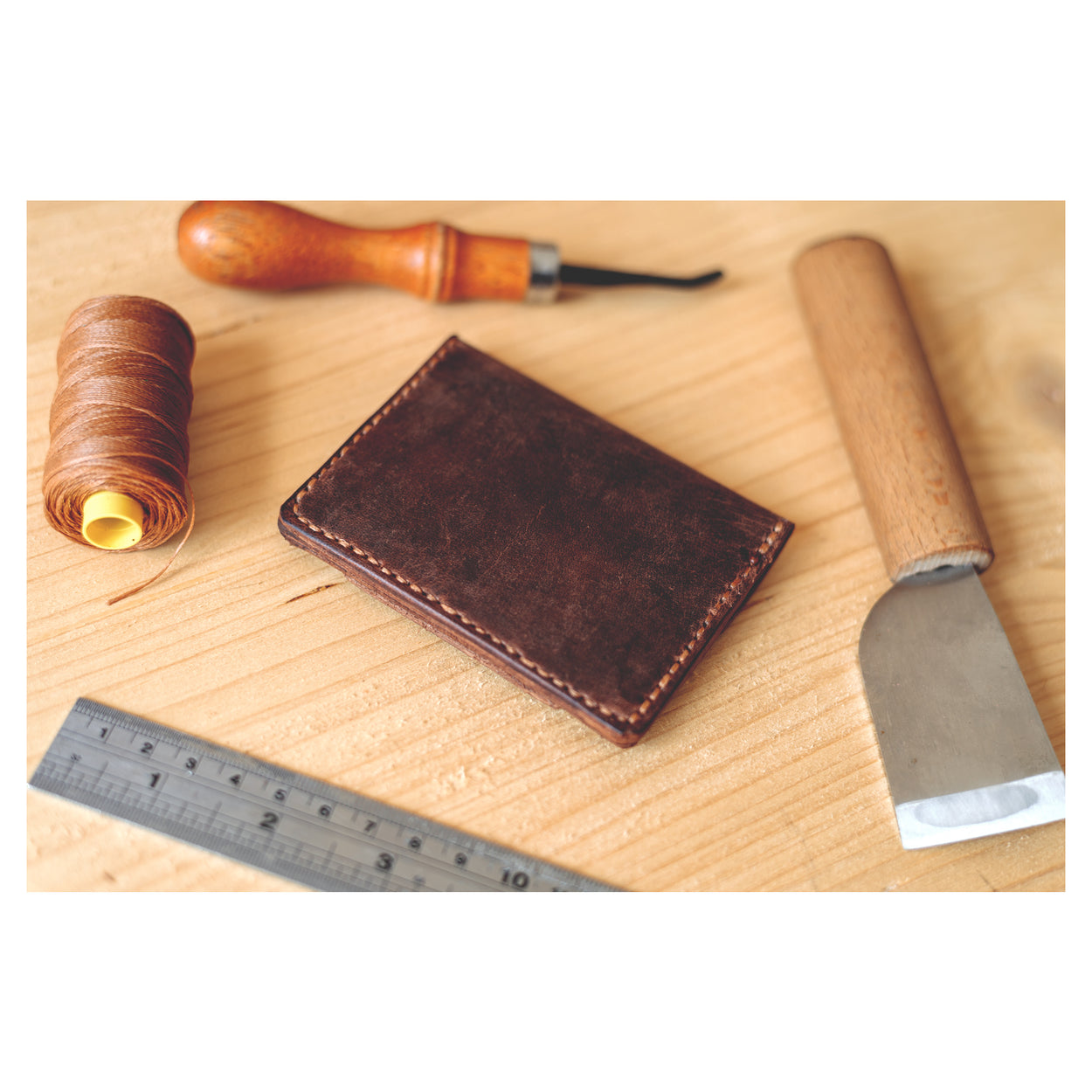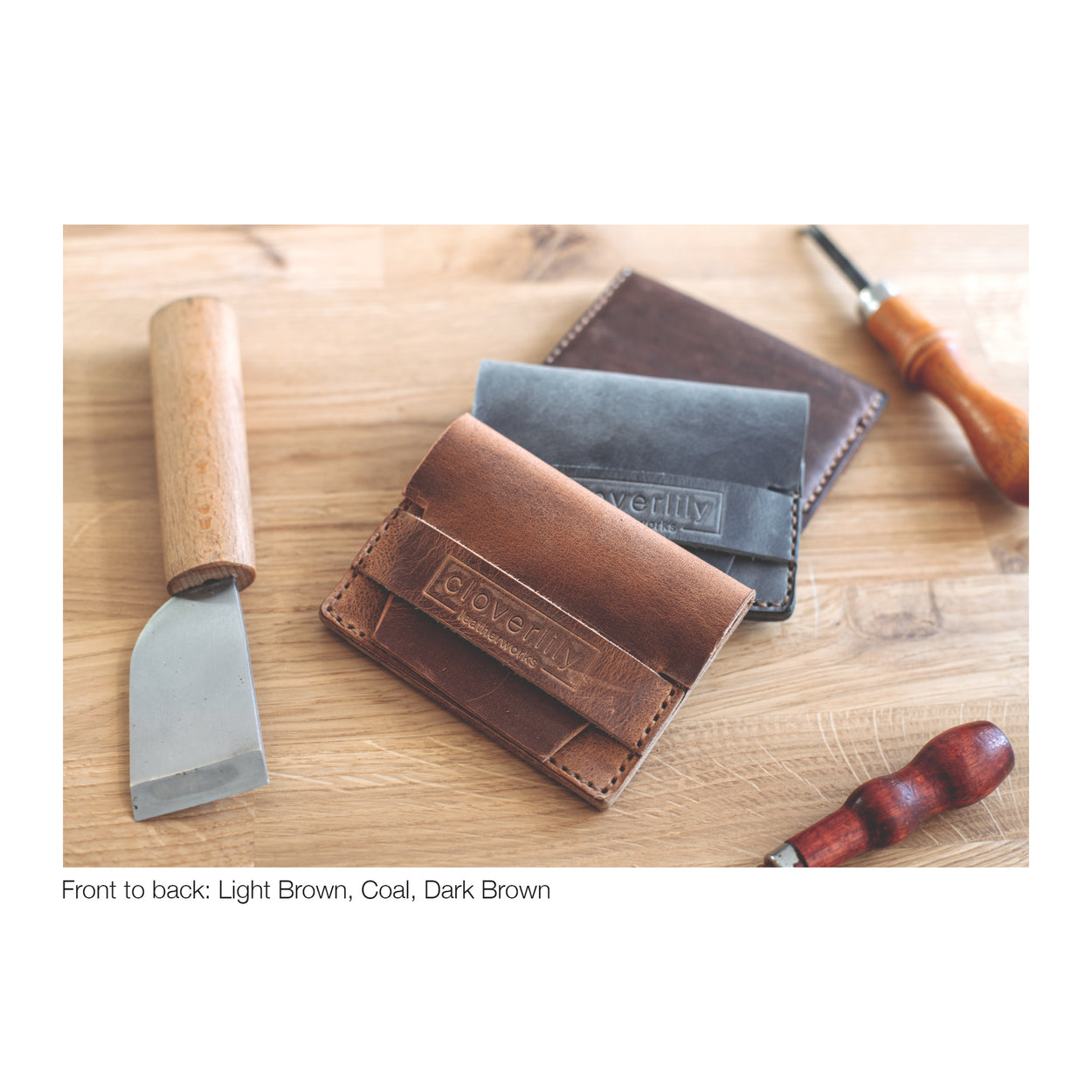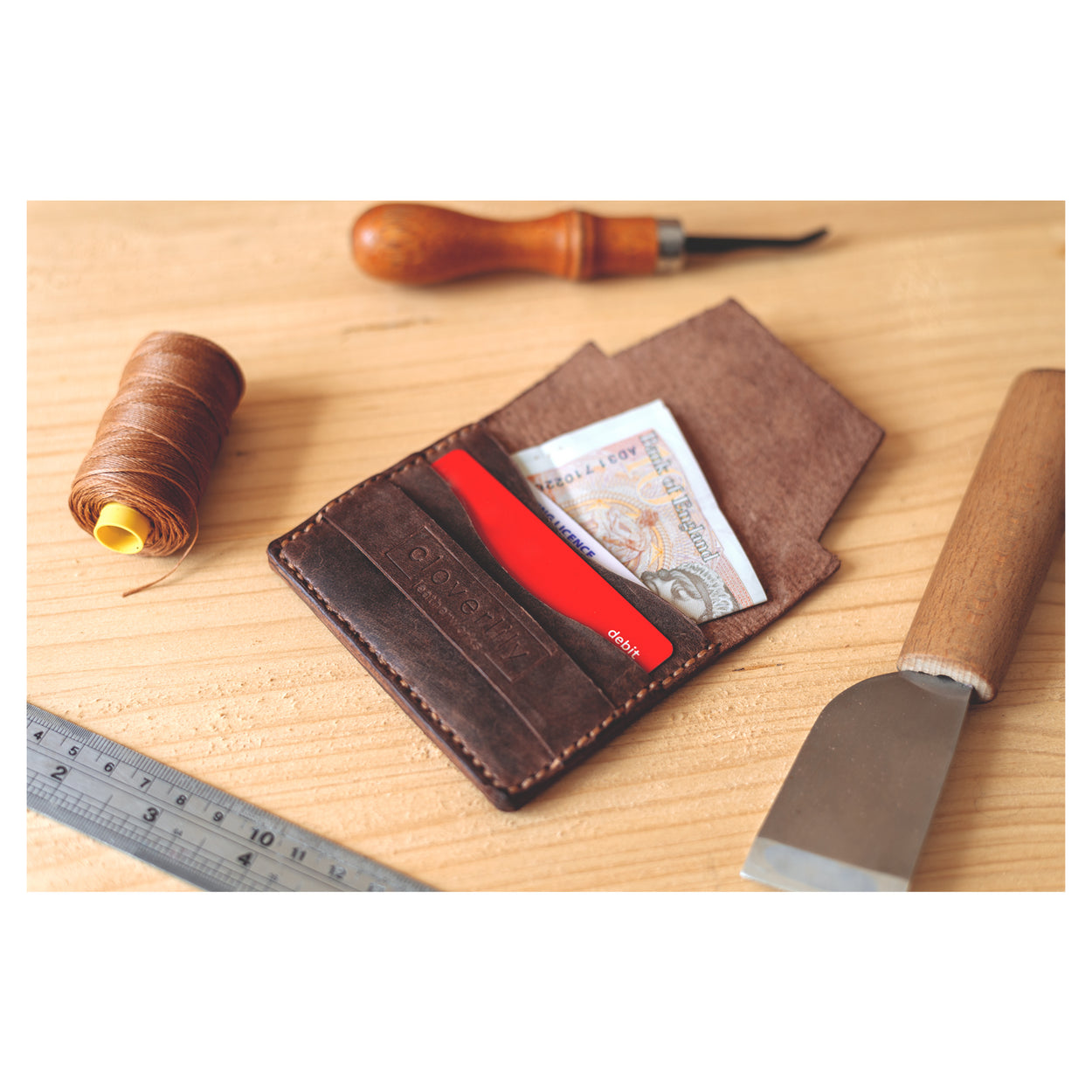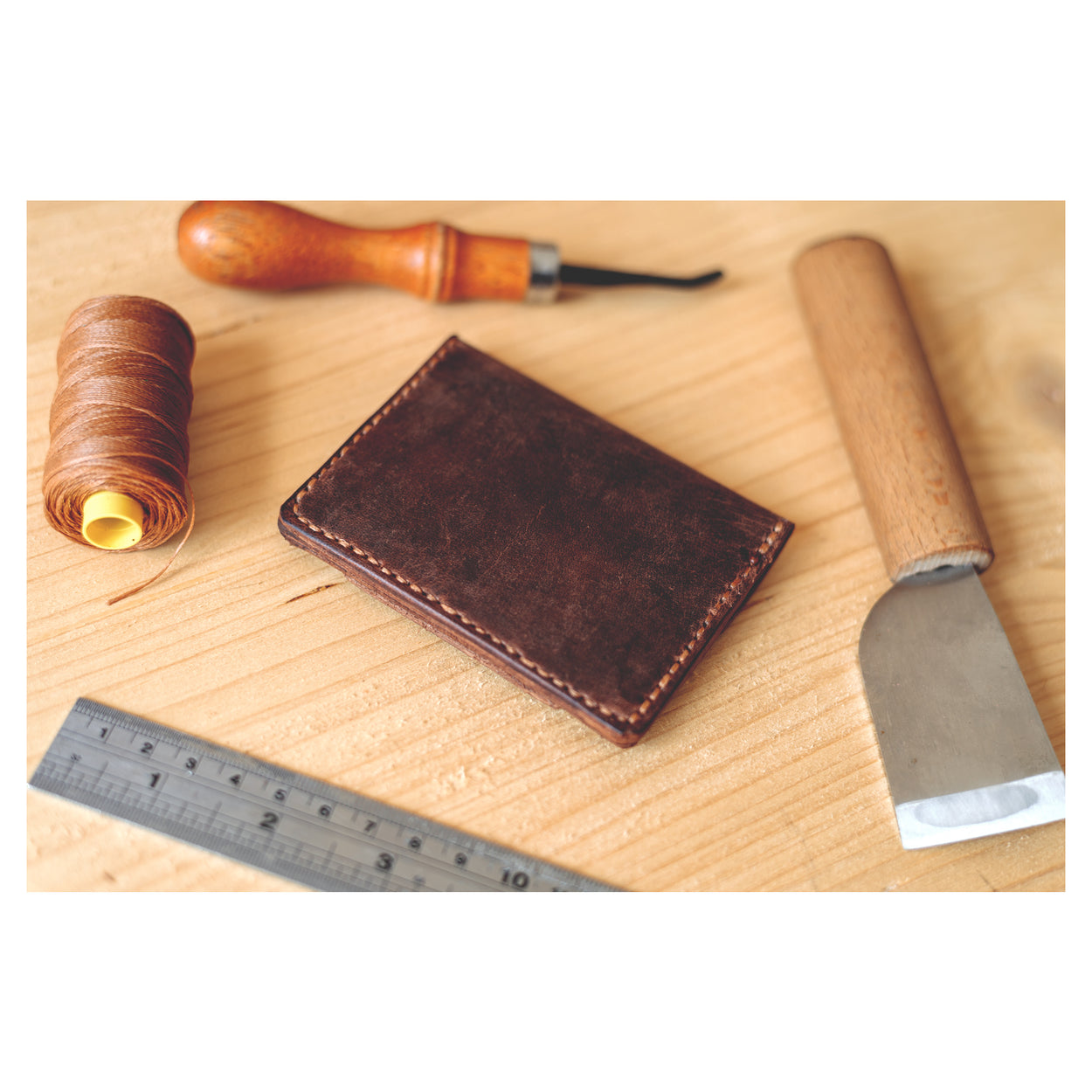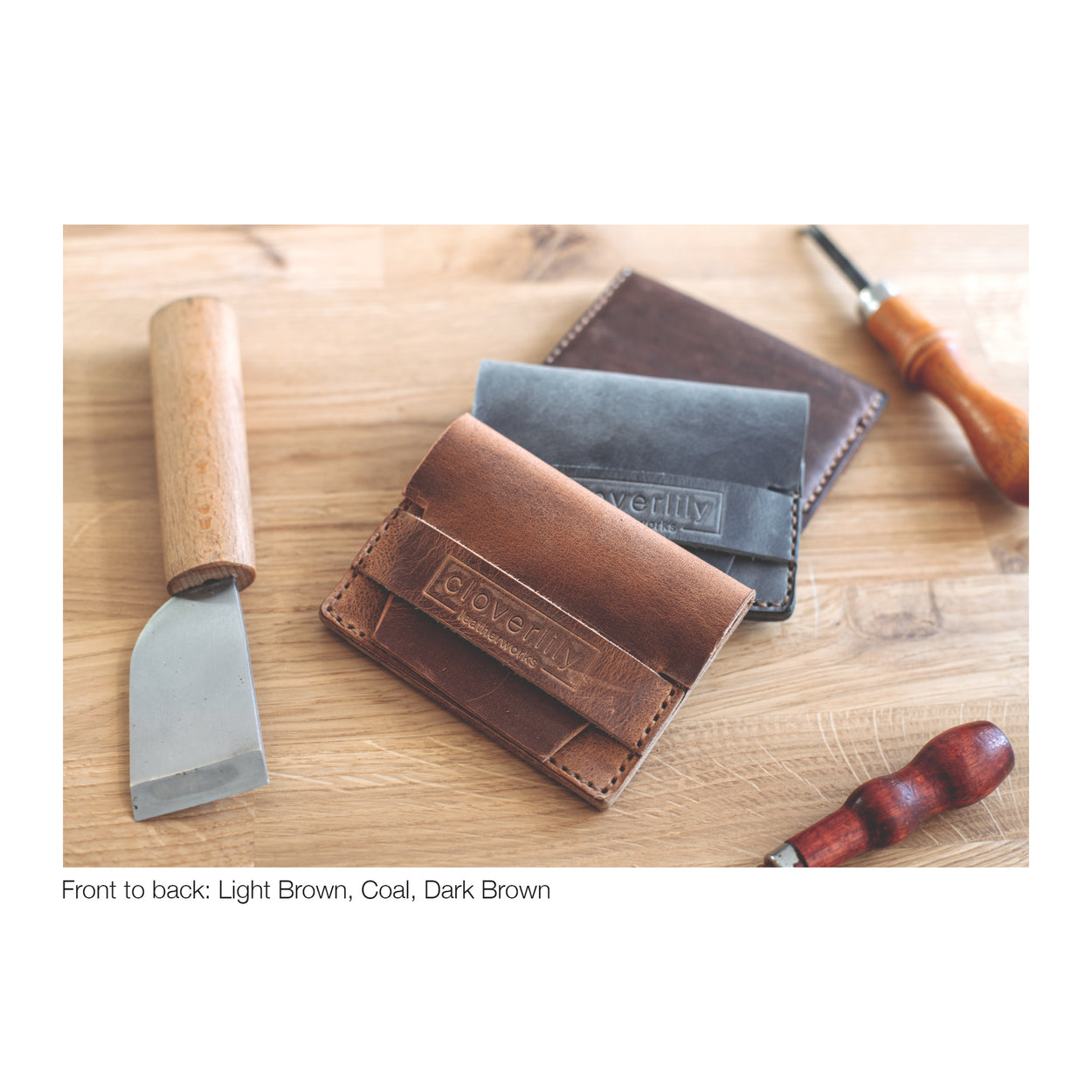 Cloverlily Leatherworks
Cloverlily Kine Fold-over Wallet | 3 Colours
Cloverlily Kine Fold-over Wallet | 3 Colours
Simplicity is key. Minimalist, stylish and secure. what more do you need from your everyday companion.
Hand cut, finished and hand stitched in the UK using traditional techniques.
What is it made of?
Like all Cloverlily products, its made of the finest vegetable tanned leather, what makes this different to what the straps, slings and harnesses are made of is how its dyed, giving it an extremely unique texture and pattern. Each piece will have unique marks and imperfections. Find out more about my choice of leather and why it's important here
How many cards can it hold?
It's been designed to hold 4 cards, but can comfortably fit 6 once broken in. This is for the people who would prefer not to carry 500 random cards they dont even use. 
Can it hold cash?
Its got room for a note or two in the back section.
Can it be customised?
Want to add an important date? or some initials. Not a problem. Just add notes to your order in basket and ill get stamping!

How long does it take to be made?
Every item is made to order, so it will take around 2-5 days for production, trust me, its worth the wait!